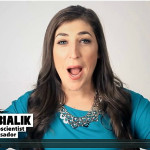 Have you ever watched an old home movie? Is it not amazing to see such poignancy captured in a series of grainy, jumpy images, recalling snippets of birthdays, anniversaries, and loved ones no longer with us? Indeed, film is incredibly powerful—if done correctly. Now, think about the absolute worst video you've ever seen on YouTube. There's an enormous difference between the two, right?
What Makes a Good Video Great?
When you need commercial videography in Dallas, it is best to enlist the services of a professional videographer, one who can provide testimonials, an attractive portfolio, and considerable experience. An amateur with a Handycam just won't cut it. Maybe it worked for the folks behind Paranormal Activity, but it's not a good look for professionals who have an important message to communicate. Consider the elements of an effective video, which include lighting, sound, script, editing, and the setting in which the scene is shot.
You cannot afford to hire someone who can master only one or two elements. A video that is weak in any of these areas will not be as interesting, appealing, or effective as one that hits on all cylinders. The sad truth is that a sloppy clip dilutes your message and bores your audience, and then you've squandered your investment and narrowed your chances of finishing before the deadline. Remember, you only have about 10 seconds to capture viewers' attention and make a favorable impression both visually and in terms of content.
Choose Your Dallas Creative Videographer Wisely
Your choice of videographer can make or break a project. When auditioning prospective videographers, it's important to communicate your vision, expectations, and available resources. Ideally, a candidate can produce work samples or storyboards that demonstrate an understanding of what you hope to achieve. We find that a good "fit" between client and company can make all the difference in the world. Someone who works exclusively in a single industry, i.e. wedding videography, sports videography, may not have experience relevant to your project. An experienced creative videographer will also have a keen eye for what works, what doesn't, and what improvements might be made.
About D2 Studios: To request more information about our services, or to arrange a meeting with owner Doug Davis, contact us at (214)746-6336. Doug provides commercial photography, videography, and creative direction to small and large businesses alike, including projects for Red Bull, Ronald McDonald House, and Texas Instruments. To view more of Doug's work, or to keep up with the latest news, join D2 Studios on Facebook.