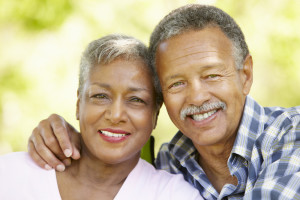 Every parent seems to bother their older children about photographs. You may hear, "I haven't had a decent picture of you kids since your senior year," or "I haven't had a picture of all of my children together since Christmas of…" Family pictures mean a lot to your parents and if you have children of your own, you know just how much pictures mean. But what about pictures of your parents? Are your parents the type to put their hand in front of the camera every time you try to snap a candid photo? Is there going to come a day when you say, "I wish I had a picture of Mom and Dad together"? Your Dallas photographer can make your wish come true.
Photographing Senior Citizens
Most photography seems to focus on babies, children, and teens. Young parents have pictures of their kids taken annually, sometimes alone, sometimes as a family, and sometimes both ways.  Kids are easy on the eyes and on the camera lens because they have a youthful joy, smooth skin, impish expressions, and beautiful white teeth.  But there will come a time when these young parents will wish they had professional photos of their own senior parents, their children's grandparents.
Character and Wisdom
Children are full of youth, awe, and wonder. Senior citizens, on the other hand, have experienced much of what life brings both good and bad. From this experience they have developed their own unique character, as well as a wealth of wisdom. They have earned every wrinkle and every gray hair, and all of that makes them who they are, and it's who they are that you want to capture You want to remember their energy, their aura, and a good photographer can capture that energy, that aura, and their much-loved personality for future generations to enjoy.
ABOUT YOUR DALLAS, TX, PROFESSIONAL PHOTOGRAPHER:
Doug Davis has been producing professional, engaging videos and product, food, and lifestyle photography from his Dallas, TX, studio for more than 20 years. D-Squared Studios is located at 4312 Elm Street, Dallas, Texas, 75226. Contact our office at (214) 746-6336 or email Doug at doug.davis@d2studios.net.