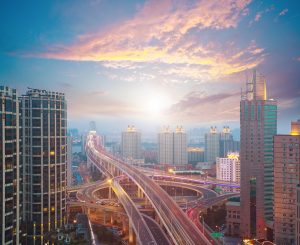 There are numerous uses for drone photography that at one time required a helicopter or other aircraft, and days of planning and strategizing. While photographers who utilize drones need to be aware of restricted airspace, drone photography can be faster and easier, as well as provide striking photos from extreme heights and unique angles. If you have a need for aerial photography, find out what drone aerial photography can do for you.
What Drones Can Do
Oblique Photographs: Drones can provide low-altitude pictures or videos photographed at an angle. This would ordinarily require the use of a helicopter. Such photos are ideal for real-estate photographs or portfolios. You can take much higher obliques with drones, as well, that would normally require an airplane.
Even Lower Angles/Below Buildings: Drones are great for capturing super-low angles, below buildings. Live feed video allows us to capture accurate views. Such photographs and videos are especially helpful to prospective builders and construction sites.
Remote Locations: Remote control photography is great for remote, hard to reach locations that do not have servicing airports.
Straight Overhead: Photos taken from straight overhead are similar to satellite imagery but used to capture aerial footage of smaller areas.
Specialty: Drones can be used to capture live sporting events, weddings, graduations, and anything else that you can think of.  This can include twilight and nighttime photography, as well.
Not A Hobby
While drones are available for hobbyists, don't make the mistake of hiring an amateur for your photos or videos. There is a lot more to drone photography than meets the eye (pardon the pun). With FAA restrictions drone photographers need to be well-versed in aviation law, know how to follow it, be willing to follow it, and know who to contact, and how to plan shoots.
ABOUT YOUR DALLAS

, TX,

PROFESSIONAL PHOTOGRAPHER

:
Doug Davis has been producing professional, engaging videos and product, food, and lifestyle photography from his Dallas, TX, studio for more than 20 years. D-Squared Studios is located at 4312 Elm Street, Dallas, Texas, 75226. Contact our office at (214) 746-6336 or email Doug at doug.davis@d2studios.net.