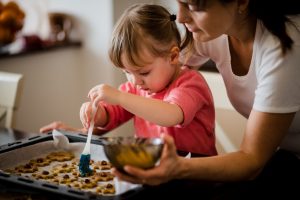 Are you a super talented gift giver — one of those people who knows exactly what each person in your life wants? If so, congratulations on being incredible. For the rest of us, gift giving is more like a challenge. It's a test of how well you know another person. Choosing gifts is difficult. You want to give the other person something they will enjoy, something they can keep and cherish. For families, nothing keeps better than memories. Excellent family photography captures a moment in time and a slice of your life, specifically. Family portraits are great, but an even better photography style for your family is lifestyle photography. This medium makes an incredible gift for any member of the family.
Lifestyle Photography Captures People in Their Natural Element
What is lifestyle photography, and how does it differ from other photography? When you see a family portrait, typically, everyone has been assembled into a specific pose, they're all facing the camera, and they're all wearing clothes they don't' usually wear. Lifestyle photography takes all of the staging out of the equation. You and your family might pick an activity you'd typically do, and enjoy yourselves like you normally would. The lifestyle photographer then discreetly moves around capturing the occasion.
Lifestyle Photography Creates an Unique Gift for Your Family
The effect that lifestyle photography creates is incredible. When you and your family are able to behave how you normally would, your photographer can capture the real essence of who you are and how you interact. This style of photography makes for an incredible gift because it's genuine and sincere. High quality lifestyle photography stands the test of time. It's something your family members will keep forever.
Book a Talented Lifestyle Photographer Today
Doug Davis has over 20 years of experience in the world of photography. In that time, he's produced work in product, food, landscape, portrait, creative design, and lifestyle photography. With his artistic view and technical know how, Doug can capture your family in a natural setting and create an amazing gift that will stand the test of time. For lifestyle photography booking information, contact D-Squared Studios in Dallas, TX at 214-746-6336 today.