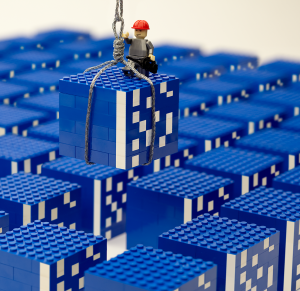 Whether you're a brand trying to share your message with consumers, or your an individual trying to tell your story to others, your goal with any form of communication is to do it powerfully. Powerful communication stands out in the mind of the recipient. When you create a stark message — with any medium — you're more likely to illustrate your point in a memorable way. Creative design photography is the apex of this idea. Creative design photography blends traditional photography with design elements to produce communication your audience won't soon forget.
Illustrate a Complicated Idea with Creative Design Photography
Visual media are great because they evoke emotion more easily than the written word. However, there are some concepts that are difficult to capture with traditional photography alone. Using creative design photography, you can illustrate a complicated idea with a single photo, or generate a more memorable response from your audience. Creating a 3D model of the new location you're opening, or using food to recreate a classic movie scene — these are off-the-wall ideas that, when executed correctly, will hold fast in the memories of your target audience.
Creative Design Photography Is an Ultimate Form of Expression and Creativity
Creative design photography is such an enticing medium for both the client and the photographer. That's because, as the person sharing a message, the medium produces more memorable work than traditional photography. For the photographer, it's a chance to exercise creative freedom. Working alongside one another, both the client and photographer can collaborate to generate a creative vision that puts your message on the map. That's what any messaging project is about, after all.
Doug Davis Is a Creative Design Photographer with Experience
Doug has over 20 years of experience as a professional photographer. Some of Doug's favorite projects in that time have involved creative design photography. This exciting medium allows him to explore engaging ideas, and it allows you to produce an image that your audience won't soon forget. If you're ready to take your next messaging effort to the next level, contact D-Squared Studios in Dallas, TX at 214-746-6336.