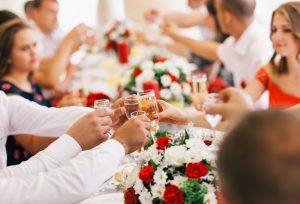 Event photography is a huge asset for any major event. Photography of the special day will help jog your memory years in the future. While you spend the day experiencing moments, event photography documents the entire timeline, giving you a living memory. When the moment matters, you want to hire a professional event photographer to make sure everything goes perfectly. Here are 3 of the biggest reasons why you should hire a professional when it comes to event photography.
1. Photography Captures Powerful Memories for the Future
The main reason to include photography in any part of life is to capture a memory. Photography immortalizes a single moment, making it the most emotionally powerful visual medium. When you organize a huge event, or you have a once-in-a-lifetime chance to get the entire family together, event photography can give you a treasure trove of memories that will last you forever.
2. You Don't Want to Try to Cover the Event on Your Own
You may already be sure that you want photography of your event, and then you may think, "I can just do it myself." However, if you're part of the event, you don't want to add the responsibility of capturing the event to your plate. You want to experience the event and enjoy it in the moment. Hire an event photographer and let them capture the memories while you live them.
3. A Trained Eye Will Find Unique Angles and Moments
Working with a professional event photographer will ensure that you enjoy high quality photographs afterward. Experience matters in these situations, because at the end of the day, you either capture the moment or you don't. A trained eye will find unique angles and use an experienced approach to ensure that he or she captures all of the important moments as they happen.
Doug Davis Is Your Dallas-Area Professional Event Photographer
Doug Davis has over 20 years of experience as a photographer. Working across all disciplines — food photography, product photography, lifestyle, video, and of course, event photography — Doug has developed a professional eye for moments and composition that stand the test of time. When you need photography for your next big event, contact D-Squared Studios in Dallas, TX at 214-746-6336.