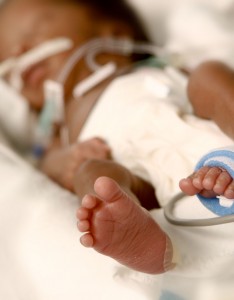 The last few years have seen incredible changes in the way we look at pregnancy and family life, and especially the way we share these moments. And share them we do, thanks to social media. One of the most exciting parts of being a professional photographer is the chance it gives us to document trends and creativity in everyday life. We're not sure how it happened, but we know one thing: Parenthood is actually really cool. And cool parents need cool pregnancy portraits in Dallas, TX.
Choose Your Setting
The Dallas area is rich with interesting backdrops, from the artsy-cool Bishop Arts District to the slightly gritty Deep Ellum area where D2 Studios has made its home. Outdoor settings photograph nicely, but you needn't limit yourself to, say, a public park. Is there a particularly meaningful location, perhaps the scene of a proposal or first date? If you want to run with the outdoor setting idea, think about interesting architecture or landmarks. It's always a treat to discover how even a public setting, such as a library or museum, takes on an intimate quality. An image captured in a nursery calls to mind the "nesting" instinct. Again, simplicity and intimacy go a long way.
Get Creative With Props
Many expectant mothers want to capture images of pregnancy in a meaningful way but are reluctant to put their baby belly on full display for the camera. Others prefer to focus on this area, but they want to frame it tastefully and beautifully–not just a full frame of a bared tummy. A few props that we've seen used to excellent effect:
Colorful, textured fabrics, such as scarves or blankets
Small chalkboards with decorative hand-lettering
Sports-themed or collegiate items
Framed images of parents, grandparents, and even old photos of the expectant couple
Whether you are expecting your firstborn or your third, savor these moments and let us capture them professionally.
Meet Doug Davis: Dallas-based commercial photographer and freelance creative designer Doug Davis has worked with commercial and individual clients, including the Ronald McDonald House, Susan B. Komen Foundation, and numerous luxury retailers and foodies. To learn more about creative videography and photography in Dallas, TX, contact D-Squared Studios at (214) 746-6336.